by Andy on Apr.05, 2012, under Ruminations and Ponderings, Uncategorized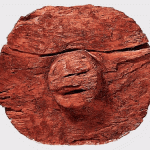 A while back, I was working on a project with an associate and while addressing a potential concern, a solution was responding to with the infamous "no need to reinvent the wheel".
Now let's just think about this for a second. History has shown us what early wheels look like and what they must have felt like to ride on. They were generally boards nailed together, perpendicular to each other forming a wooden mat. This wooden mat then had its corners cut off and rounded to make a wheel with a hole in the center for an axle of some sort.
While wheels are still round, the process for making them has changed just a little bit. Those first carts equipped with these early wheels were generally one horse power in the form of one horse pulling it, and top speed was probably pretty slow compared to the average car on the road today.
Now lets take the Bugatti Veyron, manufactured by Volkswagen Auto Group, which does in excess of  300 miles per hour. Just imagine what would happen if wheel construction hadn't changed any since the early wheels of wood.
It takes someone with the insight to realize that something can be improved and willing to take the chance of it not working and then trying it again. It seems that constructive creativity is starting to dwindle as we become comfortable with the way it's always been done.
It takes the ability to construct independent and intelligent thought rendering the source as a minority. With this also comes the chance that it might not work and the responsibilities thereof, and this, I believe, is what does the sorting.
If I do what everyone else does, the way that everyone else does it, and it doesn't work, it's not my fault.
A classic example of this is represented in 90% of the residential yards out there. Studies have shown that cutting yard grass longer helps keep the weeds out and helps the roots go deeper for water. Studies have also shown that mulching the grass back into the yard is better than bagging and does not result in having to de-thatch. In spite of this, everyone cuts too short and then bags the grass because that's what everyone else does. Then they also follow in paying to fertilize to replace what they just put out to the curb in bags.
Last year I bought a plastic leaf rake that touted not to clog. I applaud the person that had the creativity to look at a simple rake and find a way to improve it.
The point is that while the wheel is still the same general shape it has been for over a thousand years, how it's made has changed dramatically, along with its capabilities.
If you can't get outside the box, get out of the way of those that can and don't stifle, hinder or ridicule them because they could very well be getting ready to make your life better in some small way.
And that's all I have to say about that. . .