Archive for July, 2010
by Andy on Jul.25, 2010, under I've Come to Understand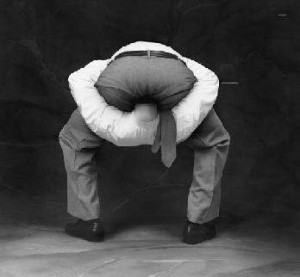 I have come to understand that the percentage of oblivions is increasing at a faster rate than ever. Who are these oblivions? They are all around, in the store, at work, and I'm sure we've all seen them in traffic. They're the folks that seem to be totally unaware of the world around them. Now we all "zone" out once in a while and become so consumed with the task or issue at hand that we tune everything else out, but what we're talking about here are those that make a lifestyle of ignoring of the world around them, not just a temporary ignorance.
What does this look like? Ever been in a store and there is someone that could take one step to the side and let you by while not disrupting what they are doing. I would like to think that if they knew you needed to get by, they would gladly step aside and let you pass, but they don't even realize that you're there. Maybe they need to try implementing their peripheral vision a little more. Many public places have high traffic areas of ingress and egress and this is no secret, but it always makes me wonder what  goes through the minds of those that pick these areas to congregate making others trying to either get in or out, run the gauntlet of oblivions unaware of the impedance they are imposing. One that always gets me is when I'm driving through a parking lot and people walking across vehicular traffic areas never looking to see if any traffic is coming or if what is coming is even stopping for them. This seems like it would be a matter of self preservation, but for some reason they are still oblivious.
The paradox of this whole issue is that these folks, ever increasing in number, are also oblivious of this whole phenomenon. As I've come to see and understand this phenomenon, I've also come to understand that it will take a major disruption in the lives of these oblivions to snap them out of it and while I'm not about to try to change anyone (been there done that, lost my T-shirt) I am going to endeavor to reduce the frequency of my own visits to the land of oblivion. Here's the rub… the more aware you are of those around you, the more you will be aware of their state of oblivion which can in turn cultivate an attitude of frustration (ask me how I know..) but what I have had to do and what I recommend, is to use these observations as reminders of what we need to avoid in ourselves thus removing ourselves as being part of the problem.
2 Comments
more...